Our management support services enable large businesses, SME's, State-Owned Entities and Government departments to improve performances, accelerate growth and create sustainable value over time while optimising business risks. These services are as follows:
2010. BETHANIE MANAGEMENT CONSULTING CC
SERVICES WE PROVIDE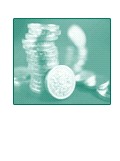 MANAGEMENT SUPPORT SERVICES

· CFO outsourcing services,

· Financial management and restructuring,

· Design and implementation of systems of internal control, business and financial processes,

· Enterprise risk management,

· Preparation of annual financial statements in accordance with IFRS, IFRS for SME's, Companies Act, GRAP and PFMA.

· Integrated reporting,

· Monthly management reporting, accounting, bookkeeping and payroll services,

· Taxation planning and advice including completion and submission of annual tax returns, provisional tax, PAYE, VAT, dividend tax returns and documents,

· Compilation of business plans to raise finance,

· Raising of finance for working capital and expansions,

· Business turnarounds, restructuring, workouts and business rescue,

· Company secretarial services,

· Business coaching and mentoring,

· Strategy development and implementation,

· Project and contract management.