2010. BETHANIE MANAGEMENT CONSULTING CC
TRANSACTION SUPPORT SERVICES

Our transaction support services assist clients who would like to raise finance, expand their businesses, invest in new or existing businesses or assets, planning a merger, buying or selling a business. These services are follows: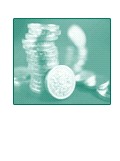 SERVICES WE PROVIDE
· Valuations for mergers & acquisitions (M&A), financial reporting, tax and planning purposes,

· Financial due diligence,

· Structuring of deals for M&A,

· Leverage buyouts,

· Assistance in deal negotiations,

· Post-acquisition implementation,

· Financial modeling and engineering, profit and cash flow forecasts,

· Raising of acquisition finance.