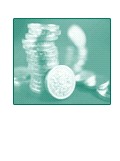 CFO AND FINANCIAL PROFESSIONALS OUTSOURCING
Bethanie Management Consulting specialises in the outsourcing of experienced chief financial officers, financial managers, project accountants and other senior financial professionals. The outsourcing could be temporary, interim or any duration of period, depending on your business needs and requirements. Our highly experienced team, which are seasoned business and financial advisors and professional accountants registered with The SA Institute of Chartered Accountants, will find a perfect match for clients in terms of skills, experience, personality and fit to suit any unique business requirement. We separate the men from the boys, wheat from the chaff to ensure the outsourced finance professionals hit the ground running.
SERVICES WE OFFER
2010. BETHANIE MANAGEMENT CONSULTING CC
SEVERAL REASONS WHY YOU SHOULD USE OUR SERVICES

· We are highly experienced finance, accounting and business advisors. Therefore, we are always in a better position to understand your business needs and requirements as well as the risks and challenges your business face. We are also able to provide you with optimum solutions regarding your senior accounting and finance staffing needs and problems.

· We have a large database of strong, competent finance and accounting candidates, thus giving you an immediate solution to your staffing needs.

· We have developed strong relationships with other finance and accounting professionals in commerce and industry. These relationships enable us to speedily search and/or headhunt candidates that will meet your unique business requirements.

· We are a member of The SA Institute of Chartered Accountants (SAICA) which enable us to be at the forefront of accounting, finance, tax, commerce, compliance and other related issues.

· We continuously develop our own accounting and finance skills to be able to provide you with innovative, value adding accounting and finance staffing solutions.


























WE OURSOURCE:

· Chief financial officers and finance executives

· Financial managers

· Chartered accountants and accountants

· Credit managers

· Payroll managers

· Supply chain managers

· Bookkeepers
Read more how our CFO's can add value to your business, whether it's an SME or large business, by clicking on this
link
.